DEMENTIA CARE
Music therapy can support family and social interactions, decrease agitation, and support reminiscing for persons with dementia. 
Therapists used evidence-based techniques and interventions to support clients and caregivers across the spectrum of symptoms and settings.
Music therapists also consult with facilities to help ensure accessible music programming for all residents.
"Conductorsize"
A favorite intervention at the assisted living facilities that gets everyone moving!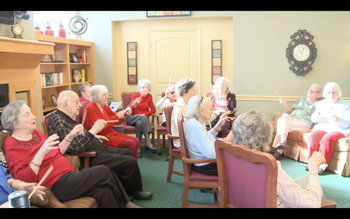 Atria Assisted Living, Elizabethtown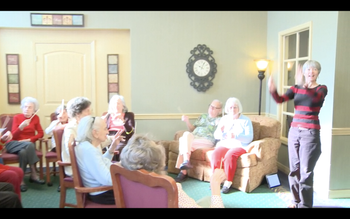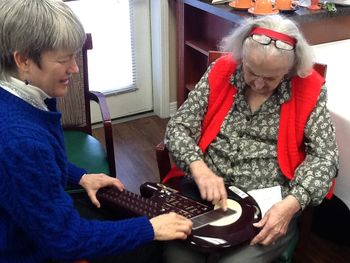 Resident playing the Qchord during music therapy session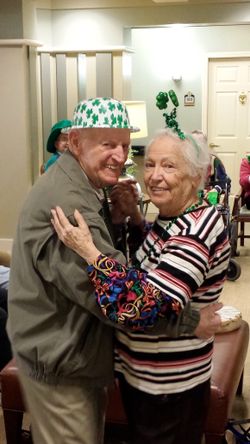 Social music event for St. Patrick's Day

   Online Music Lessons & Video Tutorials
To help keep you making music, I am offering private & group lessons via Zoom and video tutorials via Facebook 
All levels Mountain Dulcimer
Beginning and Continuing Lever Harp  
Music Theory
 To sign up for a group or private lesson, contact Lorinda here.