Workshops for Lever Harp
Choose from this selection or contact Lorinda to request a custom presentation.
Traditional Irish Music: songs taught by ear
Patterns for Left Hand Accompaniment
Chords and Inversions
Modes/Scales/Keys
Learn how to put together "tune sets" by applying knowledge of modes
Exercises in successfully putting the right and left hand together
Harp Ensemble: play using multiple parts for an orchestral sound
Lead Sheets: work from just melody and chord lines
American Folk Music
Arpeggios for calming, energizing, and improvising
Learn the modes available on the diatonic harp
Lullabies and Laments  
Music Around the World: international beauties
Amplification: basics of setting up and running a small amp
Harps in Healthcare
Overview of Music Therapy
Yoga for Musicians
Appalachian tunes
English Country Dance Tunes
Warm-ups from well known tutorials
Rounds
History and Tunes of the Ancient Harpers
Classical Themes arranged for the Lever harp
Dance tunes: waltzes, polkas, reels
Mindful Practice for an Enjoyable Performance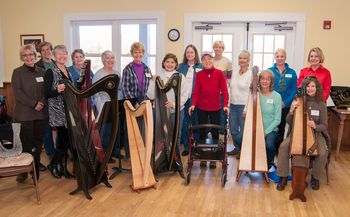 John C Campbell Harp Weekend with Lorinda Jones and Angi Bemiss 2015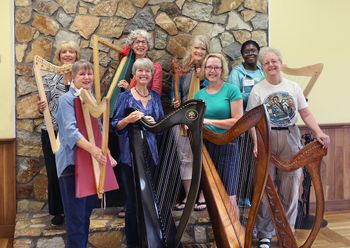 John Campbell Beginning Harp Class 2015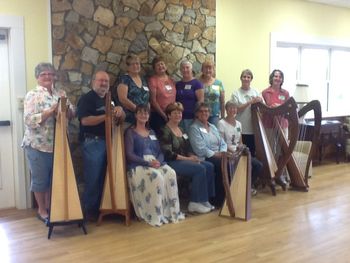 John Campbell Folk School Beginning Harp Class 2012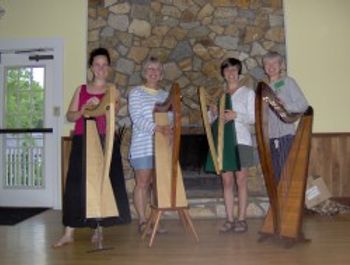 John Campbell Folk School Beginning Class 2010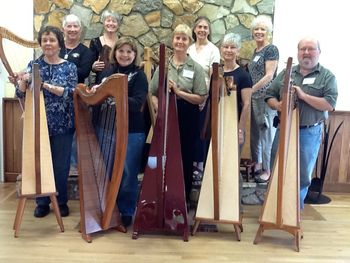 Continuing Harp Class, John Campbell Folk School 2013
Click on the button to purchase the upcoming Summer Harp Goodies Course.
 Registration closes June 13, 2022. 
$95 early bird discount through May. $115 after June 1, 2022 
Class Dates/Times: 1:30 PM Eastern June 14, 28; July 12, 26; August 9, 23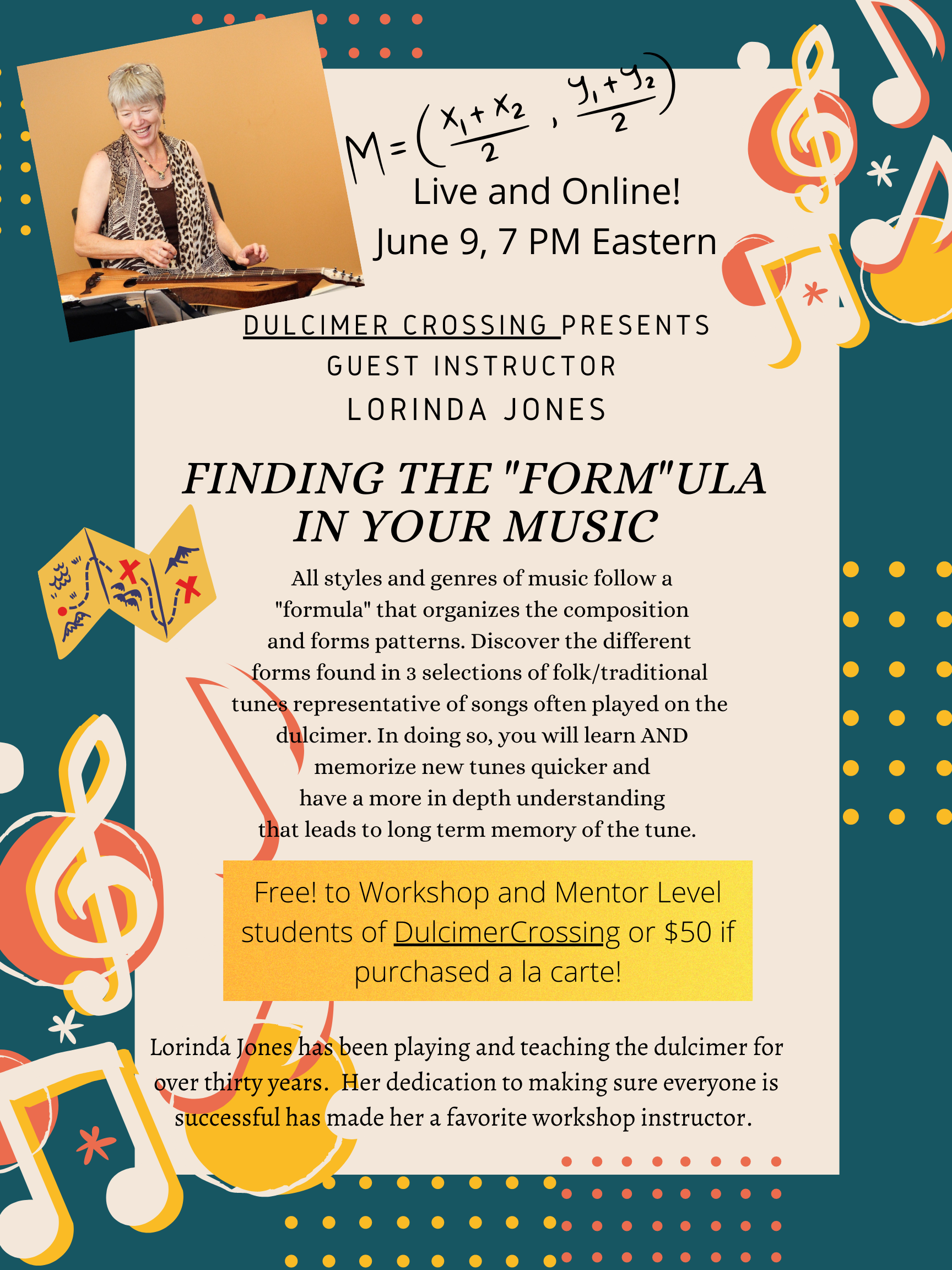 Latest video release: Heartland Harp Ensemble performs "In May" by Franz Behr.
   Online Music Lessons & Video Tutorials
To help keep you making music, I am offering private & group lessons via Zoom and video tutorials via Facebook 
All levels Mountain Dulcimer
Beginning and Continuing Lever Harp  
Music Theory
 To sign up for a group or private lesson, contact Lorinda here. 
Like Lorinda Jones Music on FB
Previous events
Finding the "form"ula in your music
Follow Lorinda Jones On Social Media