What's Hot off the Press!
Click on the button to purchase the upcoming Summer Harp Goodies Course.
 Registration closes June 13, 2022. 
$95 early bird discount through May. $115 after June 1, 2022 
Class Dates/Times: 1:30 PM Eastern June 14, 28; July 12, 26; August 9, 23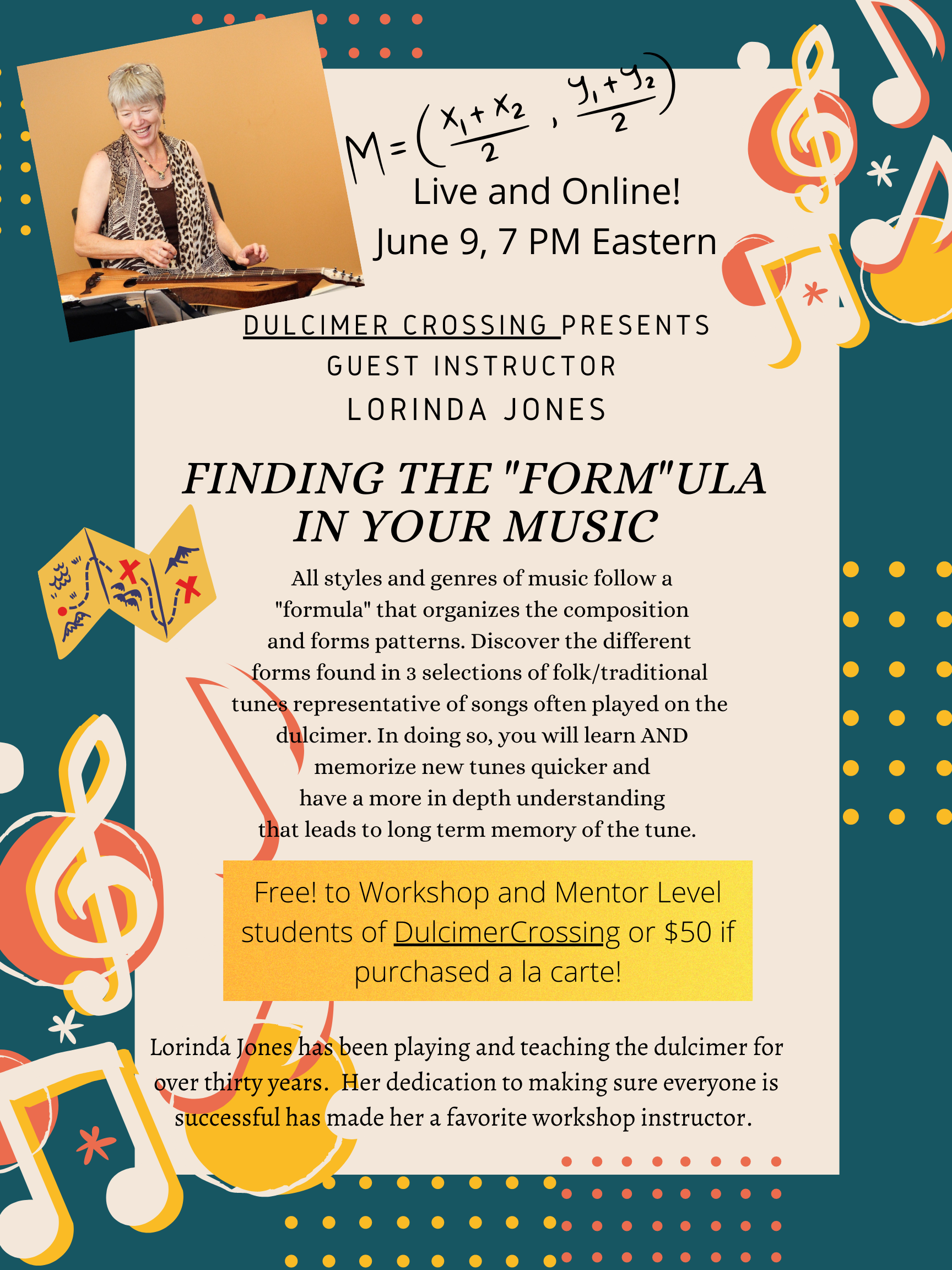 Latest video release: Heartland Harp Ensemble performs "In May" by Franz Behr.
   Online Music Lessons & Video Tutorials
To help keep you making music, I am offering private & group lessons via Zoom and video tutorials via Facebook 
All levels Mountain Dulcimer
Beginning and Continuing Lever Harp  
Music Theory
 To sign up for a group or private lesson, contact Lorinda here. 
Like Lorinda Jones Music on FB
Previous events
Finding the "form"ula in your music
Follow Lorinda Jones On Social Media
Join the email lists to stay updated