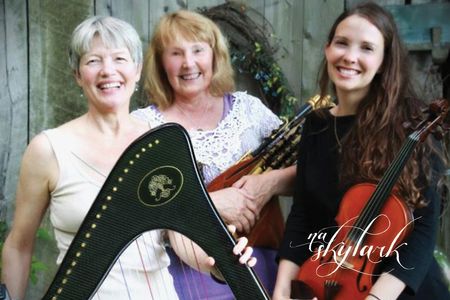 na Skylark, a Central Kentucky Celtic Chamber Music trio   
Lorinda Jones, Cathy Wilde, Jannelle Canerday 
"Mesmerizing."
"Deeply touching."
"Soul food for my Irish heart."
"Authentic Celtic roots music that makes my spirit soar."
These are just a few things listeners say about na Skylark, and the memorable musical journeys they've taken with our unique brand of Celtic chamber music.
na Skylark, which simply means "the skylarks" in Irish, is an all-female trio dedicated to playing the traditional music of Ireland, Scotland, and other Celtic lands using traditional instruments: the Irish harp, fiddle, and the Irish uilleann ("elbow") pipes. Using these, na Skylark weaves a tapestry of sound and feeling that has delighted audiences large and small across the eastern United States.
An evening with Lorinda Jones, Cathy Wilde, and Jannell Canerday offers a rare chance to explore the musical soul and source of "Celtic Women" and "Riverdance" in a relaxed, warm, and personal setting. Charming, engaging, and often laugh-out-loud funny, na Skylark creates an atmosphere that invites audiences to learn about the instruments, history, and music – and always leaves them asking for more. 
The trio is also available for educational programs and "learn to play" instrument workshops.
 Meet the trio members and hear their music in the beautiful Perelandra Studio, Asheville, NC.
(Video courtesy of Nicole Wise)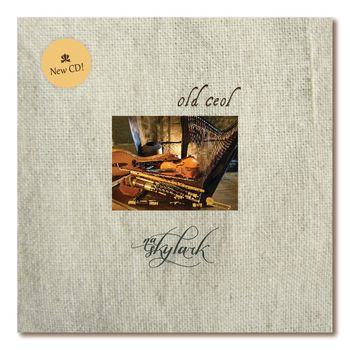 Our 2017 CD "Old Ceol" was selected as one of the best new recordings of 2017 by "Celtic Connections" radio.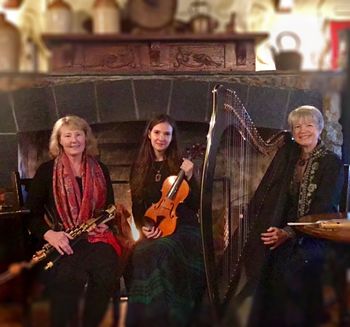 Explore Our Music  
In recognition of artistic excellence, na Skylark  has been selected to participate in the Performing Artists Directory, a program of the Kentucky Arts Council, the state arts agency, which is supported by state tax dollars and federal funding from the National Endowment for the Arts.
Click here to see the bios in the directory and to watch video.